Speakers
---
Brit Ågot Brøske (Norway)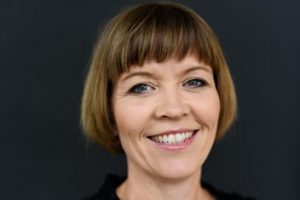 Senior Lecturer in music didactics and head of department of Music Education and Music Therapy Department, Norwegian Academy of Music, Oslo. In a varied career, she has been working as an organ player, taught music in primary and secondary schools, conducted choirs, trained music teachers and have since 2009 been employed at the Norwegian Academy of Music. Brøske is strongly engaged in several international collaborative projects, in Bangalore, India (in collaboration with Subramaniam Academy of Performing Arts), in Tbilisi, Georgia (in collaboration with Tbilisi State Conservatoire) and in a music project for Palestinian refugee children in South-Lebanon. Her research focuses on multicultural music education, community music activities, teacher training, student music teachers` practicum experiences and performing music students` learning experiences from professional placement situations.
Alicia de Bánffy-Hall (Germany)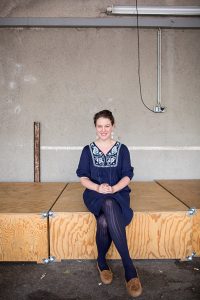 I am a community musician with over ten years' experience in research, consulting on creative learning and community music and movement work.After 10 years of working as a community musician in the Liverpool I moved to Germany and there I have worked with the Department of Arts Education of the City of Munich on developing a professional development program for community artists and for the Munich Philharmonic Orchestras' education department on developing and leading their first community music program.Since December 2016 I work as a lecturer at the department of music education for the Catholic University Eichstätt-Ingolstadt on the first MA in inclusive music education/community music in Germany. I have a BA Performing Arts/Community Music and a MSc in Arts and Cultural Management and I am currently working on my PhD in music education (Title: The development of community music in Munich: in theory and practice), and have received a PhD scholarship by the Bavarian State Ministry of Culture and Education. Contact: Aliciabanffy@me.com and http://aliciadebanffyhall.blogspot.de/
Michele Biasutti (Italy)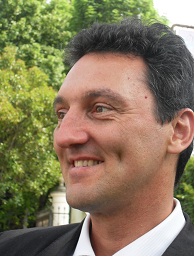 Prof. Michele Biasutti PhD is an Associate professor at Padova University, where he conducts research in psychology of music and music education. Among his research topics there are the cognitive processes in composition and improvisation, on-line music learning and the education of music teachers. He is proposing an approach to music education based on the development of processes rather than products. He is scientific director of research projects, he is a member of the editorial board of journals such as Musicae Scientiae (Sage) and associate editor of Frontiers in Psychology and he has published articles in impact factor journals. He was the coordinator European projects and scientific director of the international conferences Psychology and Music Education (PME04) and Training Music Teachers (TMT07).
Gianpaolo Chiriacò (Italy)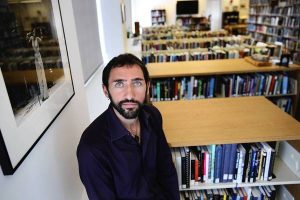 Gianpaolo Chiriacò is professor of ethnomusicology at the Freie Universität Bozen, his work as a scholar aims to engage students and general public through publications, workshops, lectures, and sound installations.
He has been research fellow at the Center for Black Music Research (Columbia College, Chicago) for three years, where he curated and organized two symposia titled 'Black Vocality: Cultural Memory, Identities, and Practices of African-American Singing Styles.'
His area of interests is positioned at the intersection of history and anthropology of the singing voice, focusing on the ways in which black American vocal traditions are implemented to address social justice in a globalized context.
Chiriacò has been awarded a Marie Curie Fellowship for the research project ROTVOSCIAME (The Role of Traditional Vocal Styles in Reshaping Cultural Identities Related to African Diasporas in America and Europe). Results of his research, publications, and multimedia materials can be found on the website of the project, www.afrovocality.com.
Chiriacò has received a Ph.D. from the University of Salento (Italy, 2010) and his last publication is a monography titled "Voci Nere. Storia e antropologia del canto afroamericano" (Mimesis, 2018).
Franz Comploi (Italy)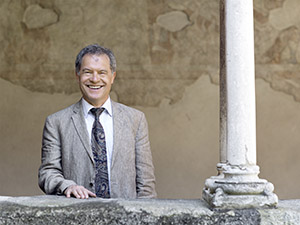 Comploi Franz is Full Professor at Bozen's Free University, where he teaches courses and workshops of music pedagogy, education and communication. He studied music pedagogy, organ and piano at the Mozarteum in Salzburg, where he taught from 1988 to 2005. He is the official organist at Brixen Cathedral and an expert in music didactics. He has published several articles on music education, and edited educational versions of traditional South Tyrol songs.
Antonella Coppi (Italy)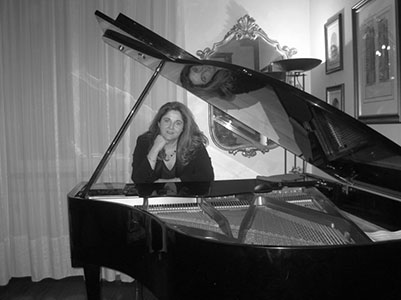 Antonella Coppi, born in Roma (Italy), 13/10/1971. She is actually Junior Professor (RTD) and Researcher in Music Pedagogy and Community Music at the Faculty of Education -Free University of Bozen-Bolzano. Since 2000, she was lectures in Music Education – Faculties of Education Master Degree – of the University of Perugia and the University of Modena and Reggio Emilia in the field of Practice of Music and Music Education through University Choir and Orchestra. Since 2013 she was (temporary) Adjunct Professor in the same field at the Faculty of Education of the Free University of Bolzano. She has been Coordinator of the Master in Music Education and Research (University of Perugia) and Scientific Coordinator for the Research project "REMUS, Reggio Emilia, Musica Università, Scuola" (University of Modena e Reggio Emilia, 2003 – 2008). Since 2001, for the Italian Ministry of Education, she is coordinator of many refresher courses for teachers in Music Education in Italian schools: she is member of the most important international society of Music Education (ISME, IMC, etc.). Since 2010 she is Referent for International projects for El Sistema in Italy. She is also member of the Institutional Education Group for application of El Sistema in Reggio Emilia: from 2016 she is the Referent for every projects about El Sistema in the Trentino/Alto Adige Region (Italy). Along with the teaching and research activity, she leads an important artistic work as Conductor of University Choirs and Orchestras, with over 400 concert around Italy and Europe: since 2008 she has been Scientific Referent of National Coordination of University Choirs and Orchestras in Italy. Since 2000 she is the Italian referent for Song of Hope International Children´s Choir and Dance Program (Minneapolis, MN, USA). Since 2004 she is the Delegate from the Rector of the University of Modena and Reggio Emilia for the activities of University Choir and Orchestra (Protocollo Unimore-Uniss). Her research interests lie in music pedagogy and didactics with a focus on the teaching – learning process conveyed by the use of Vocal and Choir experience. The research project she is developing is related to El Sistema inspired Program n Italy with special focus on the Community Music Approach. Many are the participations in National and International Conferences and the pubblications.
Ana Čorić (Croatia)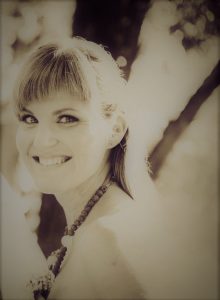 Ana Čorić is an assistant at the Music Education Department, Academy of Music, University of Zagreb, where she graduated in 2012., after finishing her bachelor studies in Music Department of Juraj Dobrila University of Pula. Now she is a PhD student in Education at Faculty of Humanities and Social Sciences, University of Zagreb. Her special artistic and educational interests and fields of research are artistic citizenship, citizenship education, professional identity, university civic (third) mission, group music activities and interdisciplinary approach in music education. She is an artistic leader and a singer in female vocal ensemble Čipkice which promotes intercultural dialogue through traditional music from all over the world.
Rita Costato Costantini (Italy)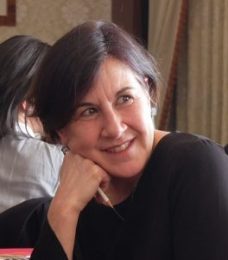 Rita Costato Costantini (Italy) 'Conservator of cultural heritage', technical co-director of "costantinistudio.com" from 1988. Graduated in painting at the Academy of Fine Arts of Bologna in 1985 and specializes in "watercolor painting" in London, is a qualified teacher of "Pictorial and scenographical décor art" (1998). In addition to activities related to the conservation of cultural heritage in Emilia Romagna, Veneto and Puglia (including teaching, publications and an exceptional experience on contemporary works), carries on artistic activity alternating paintings and painted books exhibited in numerous exposition in Italy and abroad.
In parallel to the work of Conservator, she has devoted itself to the art education for young people through workshops and projects in schools and museums and in numerous public and private events (primary and secondary schools, Art Institute, Art Galleries, Jewish Museum, Art Book Festival, Art and Science Festival, Arte Fiera, Bologna City Council).
Since 2001 she works in the Program Mus-e (Musique Europe-art at school) with the Association Mus-e Bologna of which is Coordinator since 2007.
From 2013 she is the National Coordinator of Mus-e Italia Onlus and also follows the European projects of the national network Mus-e related with the Yehudi Menuhin Foundation in Brussels.
Lancei Dioubate (Republic of Guinea)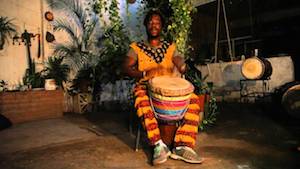 Lancei Dioubate proviene da una famiglia di "Griot". Inizia lo studio del djembe con maestri di fama internazionale come Lauren Camara, Yamoussa Camara, Fatobou Camara, Lansana Dioubate, percussionisti storici dell'"Ensamble National de Guinèe".
Inizia la carriera di percussionista professionista con il fratello Sourakhata Dioubate, con il quale si esibisce e partecipa a spettacoli in diversi spettacoli di danza della capitale guineana.
Riconosciuto come abile e virtuoso del djembe, conduce numerosi stages per allievi provenienti da diversi paesi (Italia, Svizzera, Messico, Stati Uniti e Francia).
Lee Higgins (UK)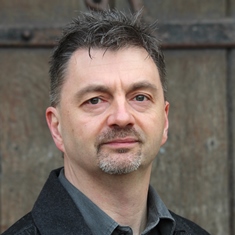 Professor Lee Higgins is the Director of the International Centre of Community Music based at York St John University, UK. He has held previously positions at Boston University, USA, Liverpool Institute for Performing Arts, UK and the University of Limerick, Ireland. Lee has been a visiting professor at Ludwig Maximilian University, Munich, Germany and Westminster Choir College, Princeton, USA. He received his PhD from the Irish Academy of Music and Dance, Ireland and is the President of International Society of Music Education (2016-2018). As a community musician, he has worked across the education sector as well as within health settings, prison and probation service, youth and community, adult education, and arts organizations such as orchestras and dance. As a presenter and guest speaker, Lee has worked on four continents in university, school, and NGO settings. He is the senior editor for the International Journal of Community Music and was author of Community Music: In Theory and in Practice (2012, Oxford University Press), co-author of Engagement in Community Music (2017, Routledge) and co-editor of The Oxford Handbook of Community Music (2017).
Monica Morittu e Paolo De Liso (Italy)
Associazione culturale Opus Music & Art (OMA) | Via R. Sanzio, 89 – 09013 Carbonia



Monica Morittu – Laureata in Tecniche di Laboratorio Biomedico, si appassiona al mondo dell'arte fin da bambina. Pittrice, grafica, fotografa e musicista autodidatta, è sensibile alle iniziative artistiche e culturali del suo territorio.
E' fondatrice dell'Associazione culturale Opus Music & Art (OMA) con la missione di offrire al territorio del sud Sardegna un'opportunità di sviluppo culturale e sociale; da allora ne è il Presidente e il suo impegno è rivolto totalmente alla gestione dell'Associazione e dell'attività didattica, alla ideazione, programmazione e organizzazione di eventi artistico-culturali e sociali.
Paolo De Liso – Percussionista, polistrumentista, ricercatore ed esperto in didattica musicale. Laureato al Conservatorio di Cagliari all'AFAM (Alta Formazione Artistica Musicale) in "Batteria Jazz". É fondatore e direttore artistico dell'Associazione "Opus Music & Art" (OMA) della quale gestisce le attività e i laboratori didattici. Ideatore del progetto "Non buttiamolo…SUONIAMOLO!" (vincitore del bando regionale Tutti a Iscol@ nel 2017 per la Regione Sardegna), laboratorio didattico-musicale incentrato sulla sensibilizzazione ed educazione ambientale al riciclo dei materiali. Direttore artistico, didattico e musicale della "OMA big band": progetto sociale, pedagogico e musicale, nato con l'intento di operare un riscatto sociale nel Sud Sardegna. Attualmente la "OMA big band" è formata da circa 100 elementi (dai cinque anni agli over ottanta) provenienti da venti diversi paesi del Sud Sardegna. In campo concertistico è ideatore ed esecutore della performance solitaria "batteria componibile" per il riscatto dalle costrizioni e restrizioni tradizionali del drum-set attraverso la rivalutazione del ruolo melodico, armonico e solistico del proprio strumento. Ideatore e performer di cortometraggi pubblicitari in cui l'elemento prevalente è l'arte visiva e sonora.
Paul Mosley (UK)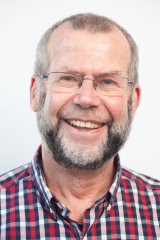 Paul holds BA and PhD degrees (1968, 1980) from the University of Cambridge. He has spent most of his career in the university sector, but in his main area of specialisation, economic development, he has alternated between academic and hands-on work: he was an economist/statistician in the Ministry of Economic Planning, Kenya, in the early 1970s, worked from 1979 to 1981 as an economic adviser at the Ministry of Overseas Development (now DFID), has done much consultancy and advisory work for DFID, the World Bank and other development organisations, co-founded a pressure group, the Independent Group on British Aid, and has been a trustee of the development NGO Action Aid. He was lecturer, then reader, at the University of Bath from 1974 to 1985, and before coming to Sheffield in 1999 held professorships at Manchester (1986-1992) and Reading (1993-99). He has been editor of the Journal of International Development since 1989, and from 1998 until 2001 served as President of the Development Studies Association.
Mosley P & Chiripanhura B (2016) "The African Political Business Cycle: Varieties of Experience". The Journal of Development Studies, 52(7), 917-932.
Mosley P & Ingham B (2016) "Applying the Lewis Model in Industrialized Countries: W. Arthur Lewis and the Dual Economy of Manchester in the 1950s". The Manchester School, 84(1), 95-124. View this article in WRRO
Mosley P (2014) Fiscal Composition and Aid Effectiveness: A Political Economy Model. World Development. View this article in WRRO
Biosca O, Lenton P & Mosley P (2014) "Where is the 'Plus' in 'Credit-Plus'? The Case of Chiapas, Mexico". The Journal of Development Studies, 50(12), 1700-1716.
Lenton P & Mosley P (2014) "Financial Exit Routes from the 'Poverty Trap': A Study of Four UK Cities". Urban Studies, 51(4), 744-762.
Werner Schmitt (Switzerland)
Werner Schmitt, living in Berne, Switzerland, studied at the University of Music in Cologne, Germany and became Cellist and music pedagogue. He was over 20 years as cellist member of important Symphony orchestras and later on for 20 years Director of the Conservatory Bern, which made him known as an innovative music pedagogue also outside of Switzerland. His close friendship with Yehudi Menuhin was the starting point of the program MUS-E®. Werner Schmitt is highly honoured for his initiatives by the order of Merit of the Federal Republic of Germany in 2009 and in 2012 the "Bildungspreis" (Award for education) of the Canton of Zürich for his innovative activities in the field of "art and education", especially the MUS-E program.